Grade 8/9 Girls Basketball
Purple Pride Invitational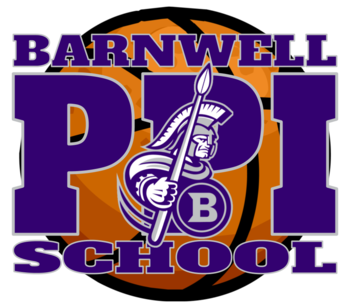 Gr. 8/9 Girls Basketball
Saturday, January 25, 2020
6 Team Tournament
1 Day, 3 Games + Team Skills Competition
Concession Available (cash only)
$225 Entry Fee payable to Barnwell School
Do not leave valuables in the change room and please bring your own warm-up balls.
Pools
 

| Pool A | Pool B |
| --- | --- |
| Alexandra | Barnwell |
| Gilbert Paterson | Willow Creek |
| Matthew Halton | Crescent Heights |
Draw
 

| Time | Team | Team |
| --- | --- | --- |
| 8:30 |   |   |
| 9:40 |   |   |
| 10:50 |   |   |
| 12:00 |   |   |
| 1:10 |   |   |
| 2:20 | Barnwell |   |
| 3:30 | Team Skills Competition | Team Skills Competition |
| 4:20 | 3rd in A | 3rd in B |
| 5:30 | 2nd in A | 2nd in B |
| 6:40 | 1st in A | 1st in B |
Rules
Any unruly parent, grandparent, aunt, uncle or family friend who is asked to exit the gym due to their behaviour, will do so WITH the child that they are there "supporting." 
24 minute running-time halves 

5 minute half time

3 time outs per game

2 shot bonus on and after the 10th foul of each half

Clock stops in the final 2 minutes if the game is within 10 points

2 minute overtime if necessary (stopped time)
Any rule not specifically listed here, will match the South Zone rules (www.southzone.org).
Skills Competition Overview
Don't miss it!
The competition will require 12 of your players for 3 different events (most teams do not have 12 players so some will have to compete twice).  
*No player can compete more than once for your team unless you have fewer than 12 players.  In that case a player may have to compete twice, but NOT three times. 
*If you have more than 12 players, coaches will have to choose who to sit out. 
Coaches need to choose players for the following events: 
1)       8  players to compete in the full court cone dribbling/lay up challenge
2)       3 shooters to compete in a team hot-shot shooting challenge
3)       1 shooter to compete in a free throw game we call "Five in the Bucket"
Full Court Cone Dribbling/Lay Up Challenge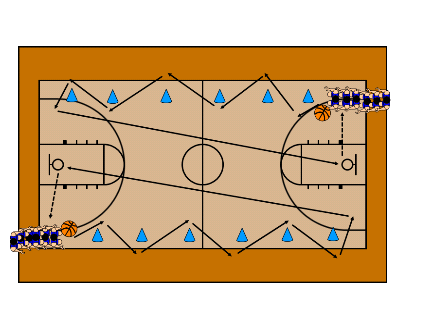 Two teams will face off head to head in a relay type event.  The first player from each team must dribble through the cones to the other end of the court, turn around and speed dribble back to their basket where they are to make a lay up.  If they miss, they must rebound their ball and keep shooting until they make it.  Once the basket is made the first player passes the ball to the second player in the line. The drill is repeated until the 8th player has made their basket.  Times will be kept and the top 2 teams will move on to a head to head championship.  
Five in the Bucket
Each team will be represented by 1 free throw shooter.  The shooters from each team ALL line up at the free throw line.  The first player shoots and if he makes it there is "1 in the bucket".  If the second player makes his shot there are now "two in the bucket".  If the third player misses his shot then he collects all of the points that are in the bucket (in this case 2 points).  YOU DO NOT WANT POINTS.  After you shoot your shot you go to the back of the line and the game continues.  If the player in front of you misses his shot then the next shooter basically has a free shot since there would then be "zero in the bucket".  When a player has collected 5 total points they are out.   The last player standing wins!
Team Hot Shot Challenge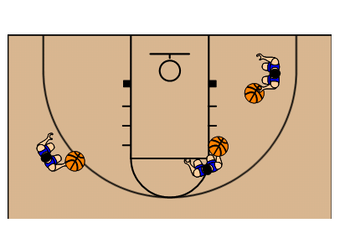 Each team is allowed 3 shooters, 3 balls, and 3 rebounders.  Only the 3 shooters count as participants in this event.  The rebounders can be anyone on your team. 
There are 3 spots on the floor: 
1-3pt from the 45
2-the elbow
3-the baseline  
Shooters have 1 minute to make as many shots as they can.  Each made basket is worth 1 point.  2 teams participate at the same time at the opposite ends of the court.  Scores will be kept and the  top 2 teams will move on to a head to head championship.  
Past Winners
| | | | |
| --- | --- | --- | --- |
| Year | Champion | Runner-Up | 3rd Place |
| 2019 | Alexandra | Barnwell | Crescent Heights |
| 2018 | Barnwell | Gilbert Paterson | Magrath |
| 2017 | Gilbert Paterson | Alexandra | Barnwell |
| 2016 | LCI | Barnwell | Magrath |
| 2015 | Gilbert Paterson | Barnwell | Myers |
| 2014 | Hat High | Gilbert Paterson | Barnwell |
| 2013 | Barnwell | Chinook | Hat High |
| 2012 | Barnwell | Raymond | Gilbert Paterson |